Dive into the tantalizing world of the Sea Breeze Cocktail – a luscious, fruity elixir that will whisk you away on a whirlwind of refreshing flavors. Perfect for sizzling summer days and beachy vibes, this easy-to-make potion is your one-way ticket to paradise!
Ready to escape the mundane and set sail on a vibrant flavor voyage? Look no further than the Sea breeze Cocktail!
With its enchanting blend of vodka, cranberry juice, and grapefruit juice, this breezy beverage is all you need to channel your inner beachcomber and ride the waves of refreshment.
Jump to:
Ingredients
Vodka: The spirited backbone of this drink, providing a smooth foundation for the fruity symphony ahead.
Cranberry Juice: A splash of sweet and tangy magic that turns your drink into a crimson delight. Make sure you use cranberry cocktail juice, and not straight cranberry juice. Otherwise, your drink will end up very bitter.
Grapefruit Juice: A zesty twist that adds a touch of tartness and keeps things lively, just like your summer escapades!
Instructions
Begin by filling a tall glass with ice, as if you're building a frosty fortress to protect your tropical treasure.
Next, pour the vodka over the ice, creating a crystal-clear canvas for your fruity masterpiece.
Unleash a torrent of cranberry juice, transforming your cocktail into a ruby-hued wonderland.
Add a dash of grapefruit juice to give your concoction a tangy kick and keep the party going.
Give it a good stir, blending all the ingredients into a mesmerizing whirlpool of deliciousness.
Finally, adorn your creation with the garnish of your choice and prepare to set sail on a sea of flavor!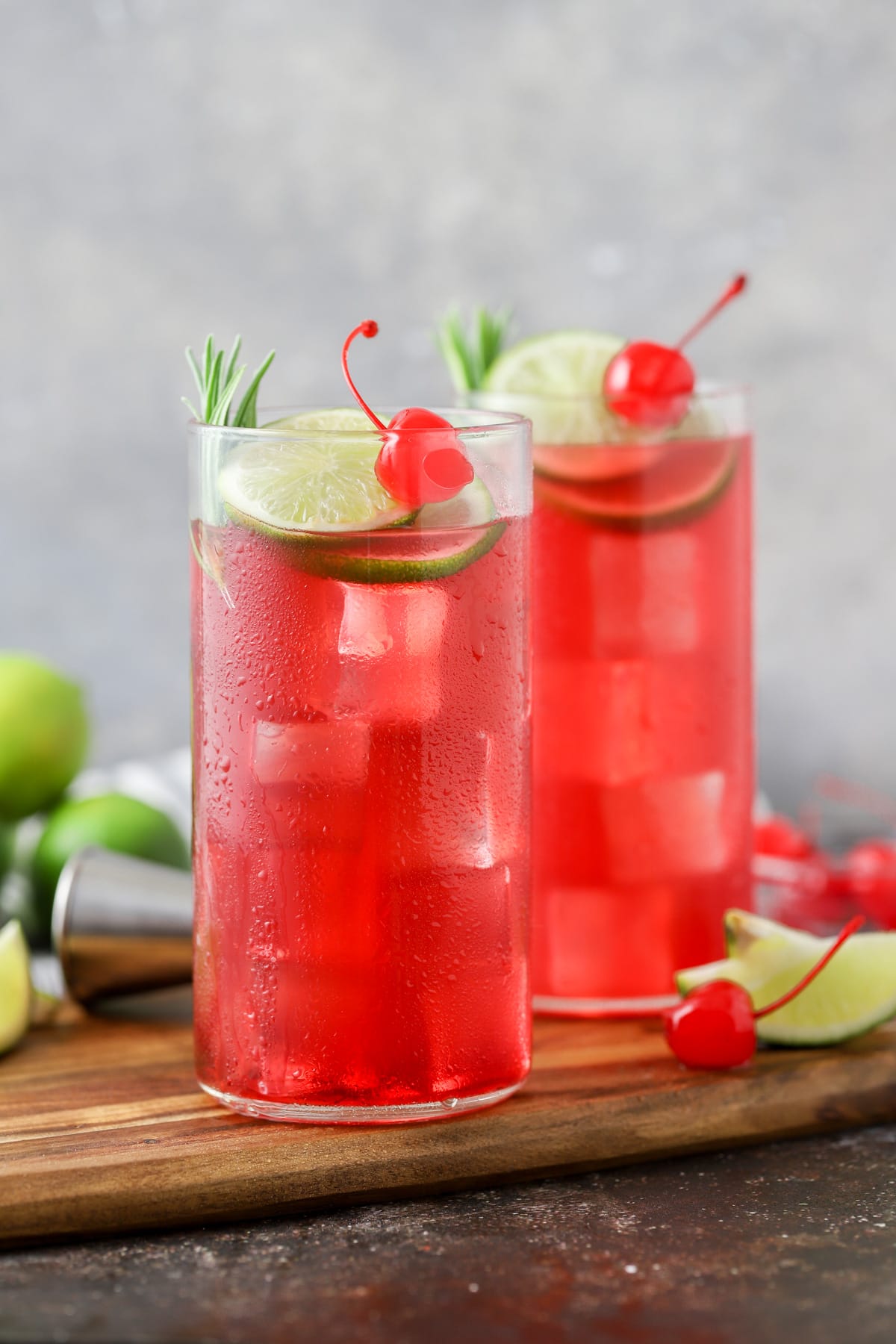 Garnish Ideas
Need some fun garnish ideas for the Seabreeze? Here are some of our favorites that pair with the flavors of the drink:
Lime Wedge: A classic, zesty touch that adds a pop of color and a hint of tang.
Maraschino Cherry: A sweet and playful addition that brings a touch of whimsy to your drink.
Grapefruit Wedge: A juicy, tangy garnish that complements the grapefruit juice in the cocktail and adds a pop of color.
Orange Slice: A sweet citrus touch that pairs well with the fruity flavors of the Seabreeze and brightens the overall presentation.
Fresh Cranberries: Skewer a few fresh cranberries for a seasonally-inspired garnish that enhances the drink's cranberry notes and adds visual interest.
Edible Flowers: For an elegant and eye-catching touch, use edible flowers such as hibiscus, pansies, or nasturtiums to adorn your Cocktail.
Mint Sprig: A fragrant and refreshing garnish that adds a burst of coolness and a vibrant green contrast to the colorful drink.
Rosemary Sprig: A fragrant, earthy garnish that adds an aromatic twist and an unexpected herbal note to your Cocktail.
Top Tips
Embrace the power of fresh-squeezed juices for a brighter, bolder flavor experience.
Chill your glasses in advance to ensure maximum refreshment and impress your guests.
Invest in a high-quality vodka to elevate your cocktail from good to great.
Play around with the juice ratios to find your perfect balance of sweet and tart.
Get creative with garnishes, experimenting with different fruits or herbs for an extra splash of personality.
Recipe
Yield: 1 Drink
Sea Breeze Cocktail
Unwind with the Sea Breeze Cocktail – a refreshing, fruity blend of vodka, cranberry, and grapefruit juices that's perfect for hot summer days and beach-inspired gatherings. Cheers to riding the waves of deliciousness!
Ingredients
1 ½ ounces of vodka
3 ounces cranberry juice
1 ½ ounces of grapefruit juice
Lime wedge (optional for garnish)
Marrachino cherry (optional for garnish)
Instructions
Fill a tall glass with ice.
Pour vodka over the ice.
Add cranberry juice.
Add grapefruit juice.
Stir well to combine all the ingredients.
Garnish with a slice of lime.
Serve and enjoy your Seabreeze cocktail.
Notes
Using chilled ingredients will mean that your drink will stay stronger, longer.
The Sea breeze Cocktail is a delightful and refreshing summer drink that combines the smoothness of vodka with the fruity flavors of cranberry and grapefruit juices.
Its simplicity makes it easy to prepare, while the various garnish options allow you to get creative and tailor the presentation to your personal style or event theme.
So, whether you're hosting a beach-inspired gathering, relaxing by the pool, or simply looking for a way to beat the heat, this Cocktail is your go-to drink for an unforgettable, refreshing experience. Cheers to embracing the essence of summer in a glass!