Looking for the best chasers for tequila? From the traditional lime wedge and salt to options you probably have never heard of (that taste amazing) we've got you covered.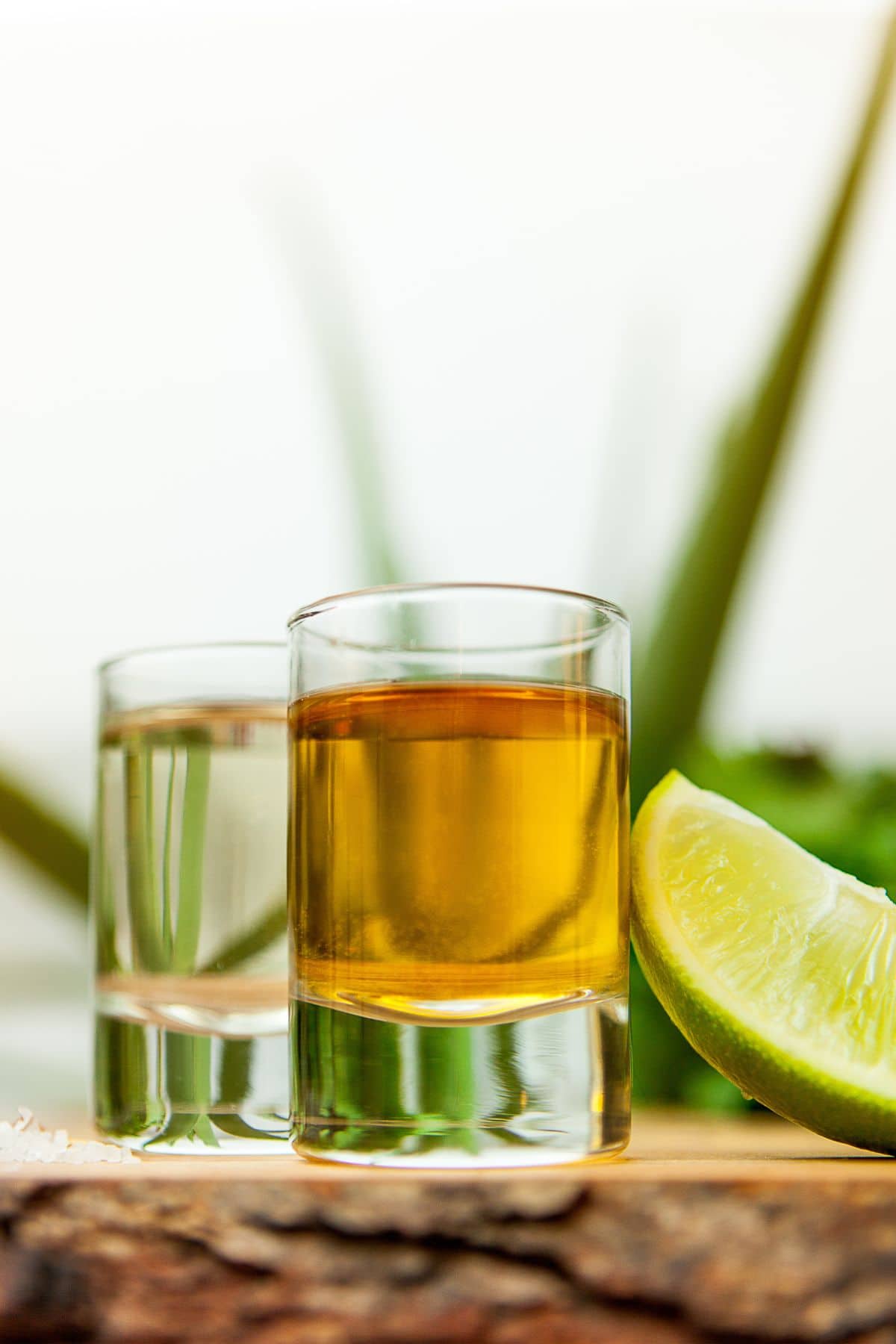 When it comes to tequila, the ritual often involves a bite of lime and a dash of salt.
But for those who prefer to chase their shot, there are countless options that can transform the experience from mere consumption to a true celebration of flavor.
Let's explore some of the most popular and intriguing chasers to accompany your next shot of tequila.
What is a Chaser?
A chaser is a beverage or a bite of food consumed immediately after drinking a shot of liquor.
The main purpose of a chaser is to neutralize or enhance the strong taste of the alcohol, making it more palatable and providing a smoother experience.
Chasers can vary widely based on personal preference, regional traditions, and the type of alcohol being consumed.
While some chasers aim to mellow the intensity of the liquor, others can be used to highlight and accentuate certain flavors.
If you prefer mixing your tequila, check out our favorite tequila mixers.
Here are our favorite chasers for tequila.
Traditional Lime and Salt
The Classic tequila chaser: A bite of a juicy lime wedge followed by a lick of salt is the most traditional way to accompany tequila. The acidity of the lime and the salt's sharpness help balance the tequila's robust flavors.
Sangrita
The Authentic Companion: Sangrita is a classic Mexican chaser that's a mix of orange and tomato juices spiced up with some hot sauce and grenadine. It's meant to be sipped, not shot, alternating with each sip of tequila.
Pineapple Juice
Tropical Punch: The sweet and tangy taste of pineapple juice complements the earthy notes of tequila brilliantly. For an added twist, sprinkle a pinch of chili powder or Tajín on top.
Grapefruit Soda
Bitter Bliss: In Mexico, a popular drink called "Paloma" is made with tequila and grapefruit soda. Using this soda as a chaser captures some of Paloma's magic.
Cucumber Slices
Cooling Effect: Fresh cucumber slices can bring out the smoother qualities of tequila while cooling your palate. Bonus: sprinkle some chili powder or Tajín on your cucumber for a zesty kick.
Watermelon Juice
Summer's Best: Watermelon's refreshing quality and natural sweetness make it an excellent chaser. For a spicy version, blend some jalapeños into the juice.
Tomato Juice with a Twist
A Spicy Affair: Add some lemon juice, Worcestershire sauce, and a touch of hot sauce to tomato juice. It's almost like a mini Bloody Maria!
Chilled Club Soda
The Neutralizer: For those who want to cleanse their palate without adding another dominant flavor, club soda does the trick. It can also help mellow down any burning sensation.
Ginger Beer
Zesty Bite: The spicy kick of ginger beer can enhance the flavors of tequila. It's both a chaser and a palate cleanser in one.
Tamarind Juice or Soda
Tangy Delight: The unique sweet and sour flavor of tamarind is a match made in heaven for the bold flavors of tequila. If you're using tamarind soda, expect some delightful fizz!
Fruit Juice
Other fruit juices like grape juice, apple juice, lime juice, cranberry juice and orange juice are other go to chasers for tequila shots. These are popular because most people already have them in their fridge, and they help cut the sharp taste of the tequila shots.
You can even try some pomegranate juice or grapefruit juice for a more exotic feel.
Best Tequilas for Shooting
While sipping tequilas are savored slowly, shooting tequilas are designed for those moments when you want to feel the spirit's power in one go. Here are some of the best tequilas that are perfect for shooting:
Espolòn Blanco
Taste Profile: Crisp with hints of tropical fruit and vanilla. Its smooth finish makes it great for shooting.
Herradura Silver
Taste Profile: Agave-forward with notes of citrus, this tequila has a clean and fresh finish that's perfect for a straight shot.
Patrón Silver
Taste Profile: A premium tequila that offers a balanced blend of fresh agave and citrus, making it a favorite for many tequila enthusiasts.
Don Julio Blanco
Taste Profile: With subtle notes of citrus, pineapple, and fresh agave, it provides a clean and dry finish with a touch of pepper.
Cazadores Blanco
Taste Profile: Crisp with hints of citrus and tropical fruits, it's designed for those who appreciate a smooth yet complex flavor in their shots.
Jose Cuervo Tradicional Silver
Taste Profile: Made from 100% blue agave, this tequila offers a clean, crisp taste with hints of oak and vanilla.
El Jimador Silver
Taste Profile: A mix of fresh green apple and herbaceous notes, it's a favorite for those who like a slight sweetness to their tequila shots.
Milagro Silver
Taste Profile: With bright notes of agave, green apple, and pepper, this tequila is refreshing and clean, making it ideal for a quick shot.
Remember, the best chaser is the one that appeals most to your taste buds. The next time you're enjoying a shot of tequila, don't be afraid to get adventurous with your chaser choice!
Whether you're looking to enhance, complement, or neutralize the flavors, there's something on this list for everyone. Cheers!