Looking for some Barbie cocktails that you can serve up at your next girl's night or barbie themed party? Here are some great drinks that just scream Barbie!
When you think of the iconic Barbie, images of pink, glamour, and style probably come to mind.
Just like the doll that has inspired countless dream houses, make-believe scenarios, and fashion revolutions, the cocktails you choose for your Barbie-themed party should echo this elegant aesthetic.
Whether you're looking to celebrate a bachelorette party, a birthday, or just a girl's night in, these Barbie cocktails will definitely leave your guests tickled pink.
Strawberry Piña Colada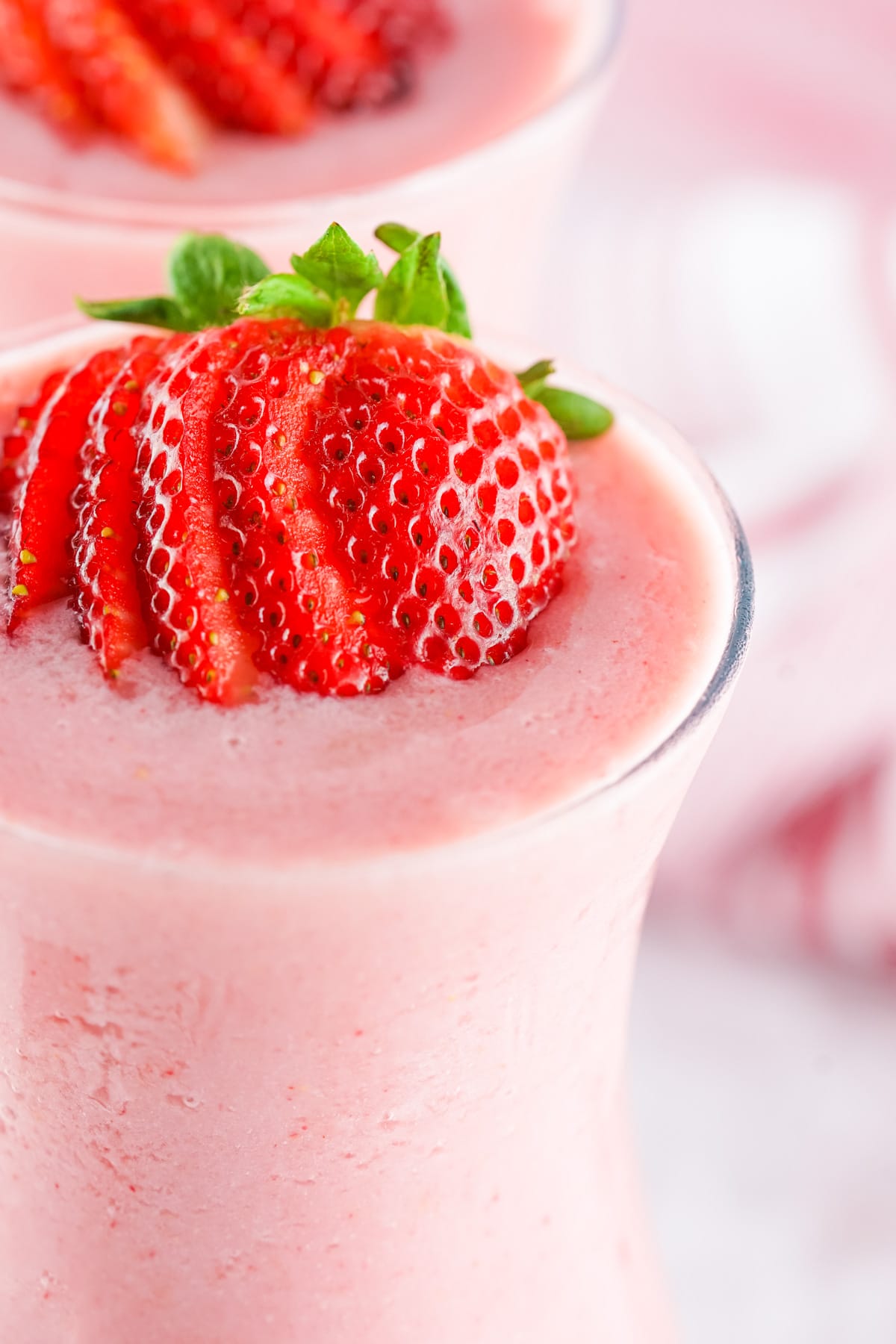 Known for its creamy, tropical vibe, the Strawberry Piña Colada is a classic choice with a girly twist.
This barbie drink features a gorgeous pink hue, reminiscent of Barbie's iconic outfits.
Made with luscious strawberries, coconut cream, and a dash of rum, this cocktail is perfect for those looking to sip on something that's as visually delightful as it is delicious.
Colorful Jolly Rancher Vodka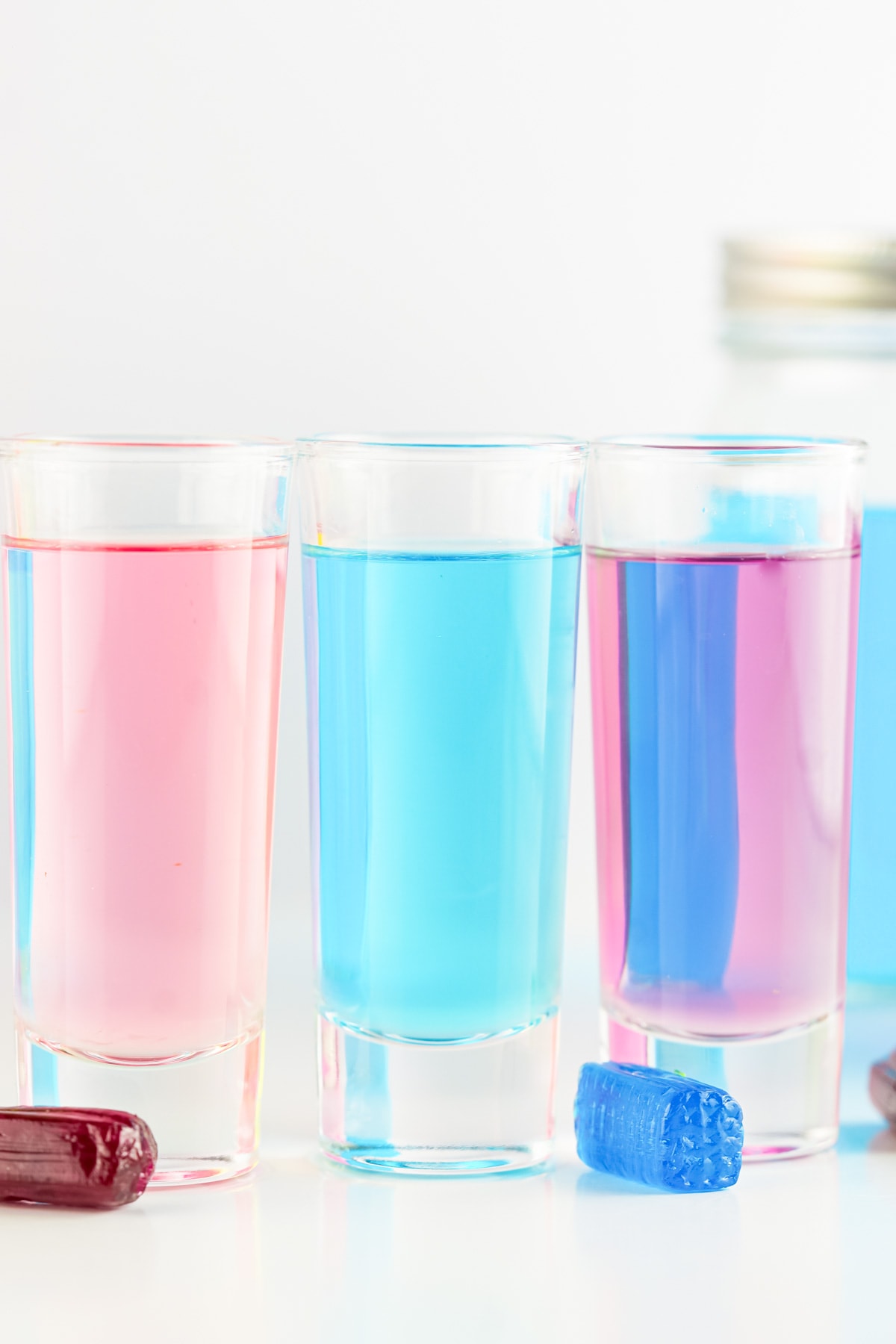 For those who love a drink with a vibrant pop of color, reminiscent of Barbie's varied wardrobe, the Colorful Jolly Rancher Vodka is a perfect pick.
Let this barbie cocktail transport you to Barbie's world where everything is fun, vibrant, and oh-so-girly.
With the fruity taste of Jolly Ranchers infused into vodka, this cocktail guarantees a sweet, sassy, and memorable experience.
Use the pink and blue to represent Barbie and Ken!
Frozen Dirty Shirley
The Frozen Dirty Shirley takes the beloved cherry-flavored classic and gives it a frosty spin.
Imagine Barbie on a ski trip with her gal pals, sipping on this chilling beauty.
Blending together ice, lemon-lime soda, grenadine, and vodka, this drink promises a cold, girly blast with every sip.
Dirty Shirley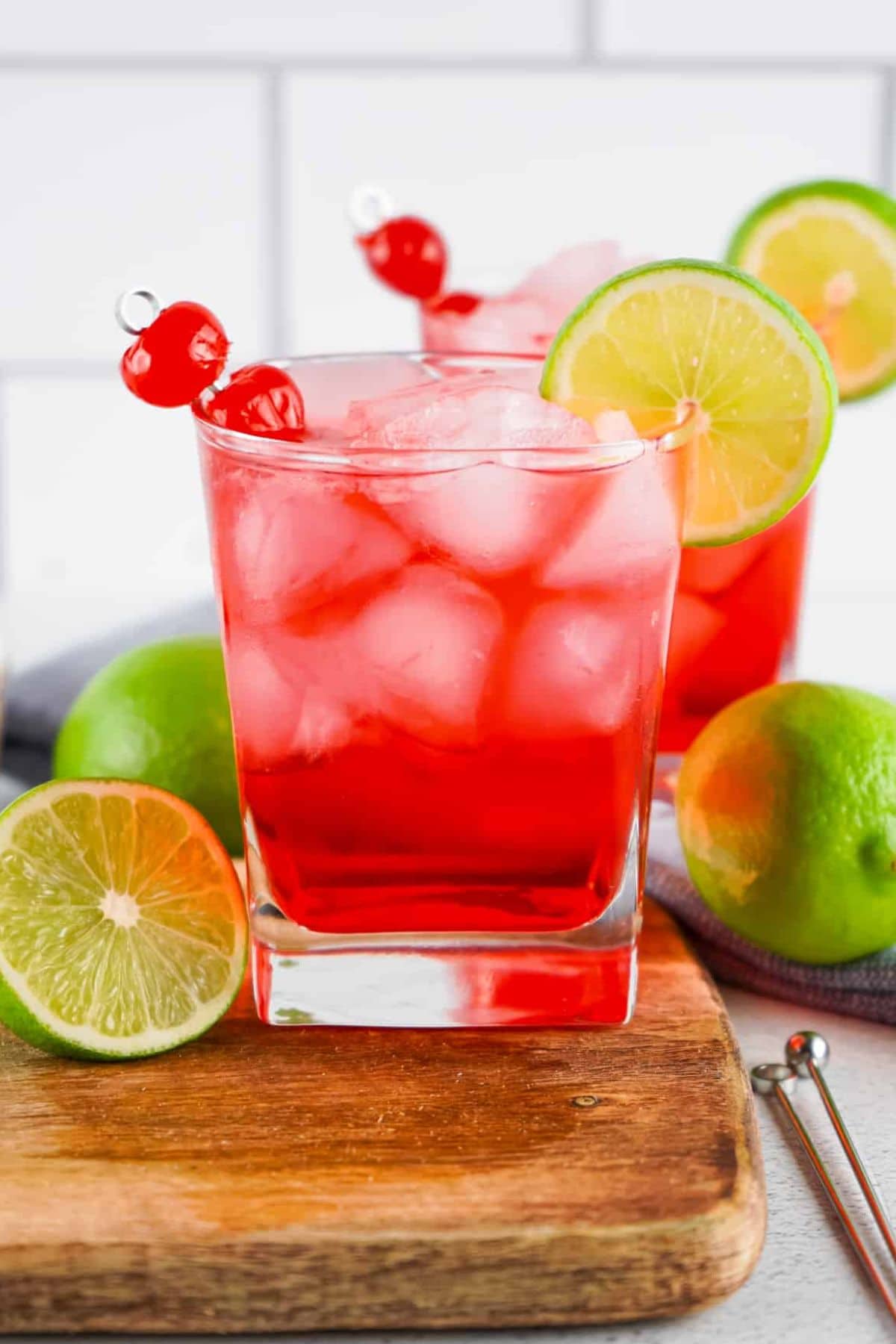 The non-frozen cousin of the Frozen Dirty Shirley, this classic dirty shirley makes an excellent Barbie-themed cocktail.
It captures the classic, evergreen elegance of Barbie.
Mixing together soda, grenadine, and vodka, its brilliant shade of pink makes it a favorite for any girly gathering.
Each sip of this delightful concoction will remind you of Barbie's timelessness.
Pink Paloma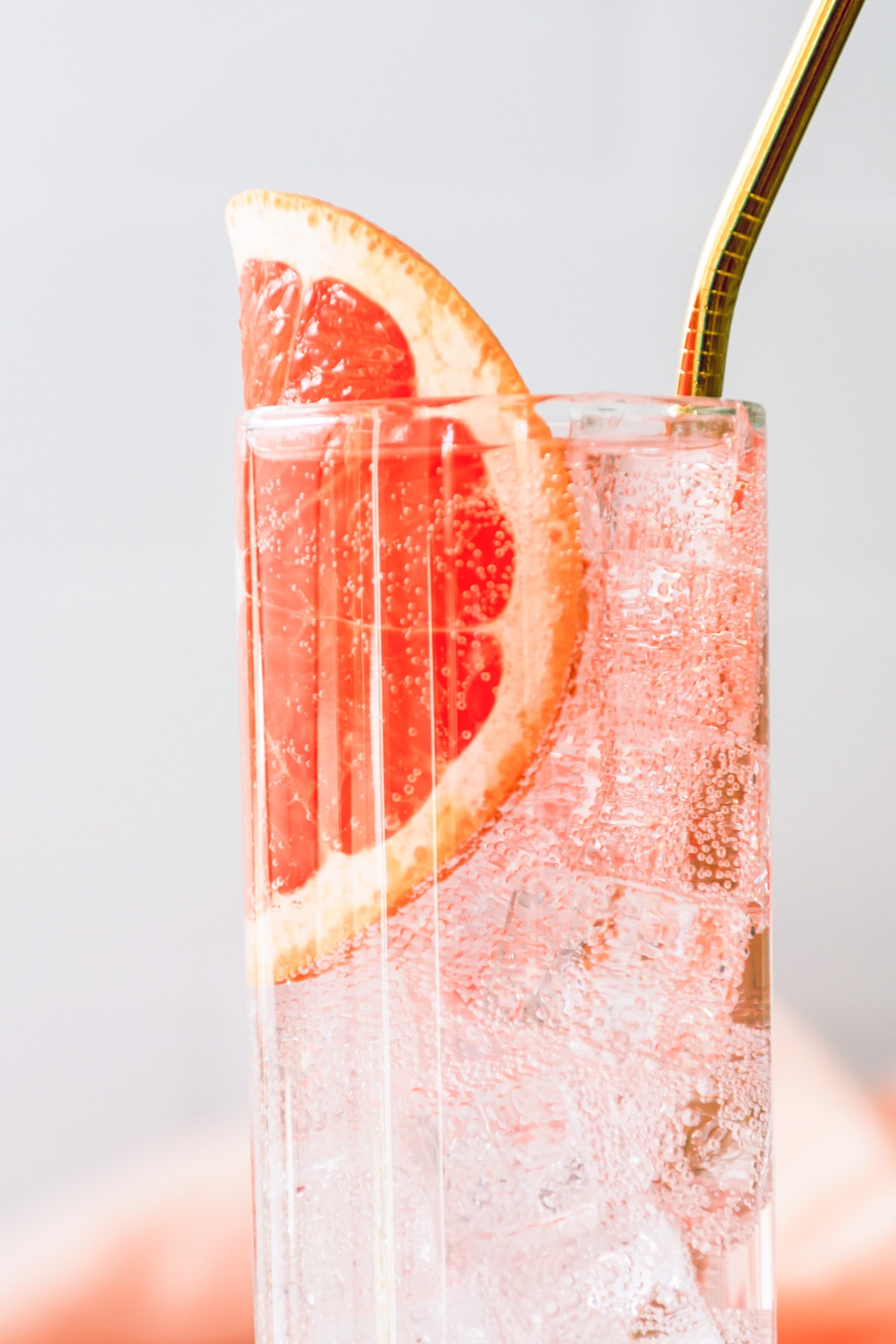 The Pink Paloma is a refreshing blend of tequila, pink grapefruit, lime, and a hint of salt.
Like Barbie on a sunny beach day, this cocktail is fresh, vibrant, and irresistibly girly.
Perfect for those looking to add a tangy twist to their Barbie-themed cocktails list.
Plus it's just the perfect shade of pink!
Red Headed Slut Shots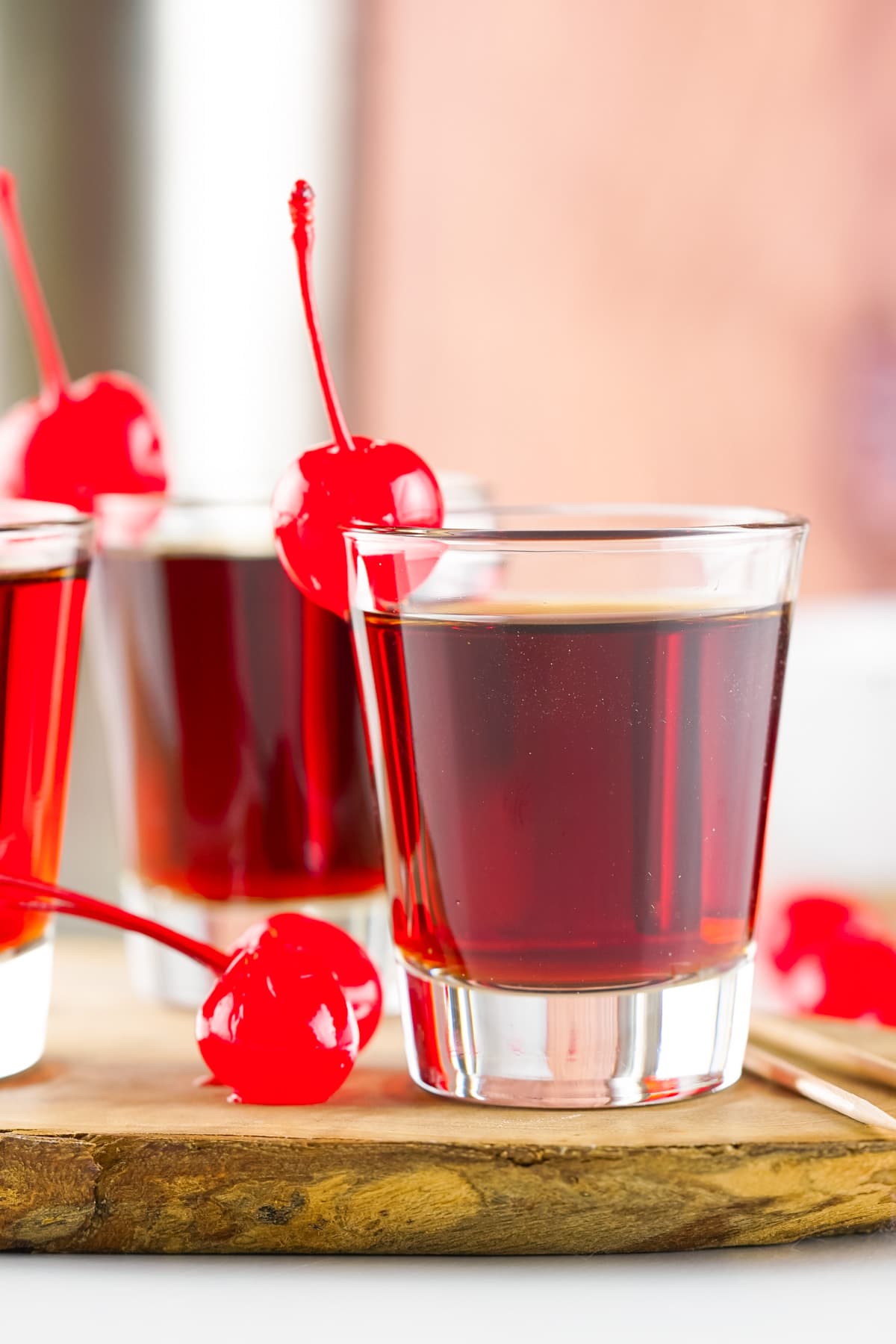 Bold, vibrant, and daring—just like Barbie's fiery red outfits. The Red Headed Slut Shots, with their mix of peach schnapps, Jägermeister, and cranberry juice, will surely be the showstopper of your party.
Perfect for those looking to serve a round of shots that are as feisty as they are pink.
Woo Woo Shots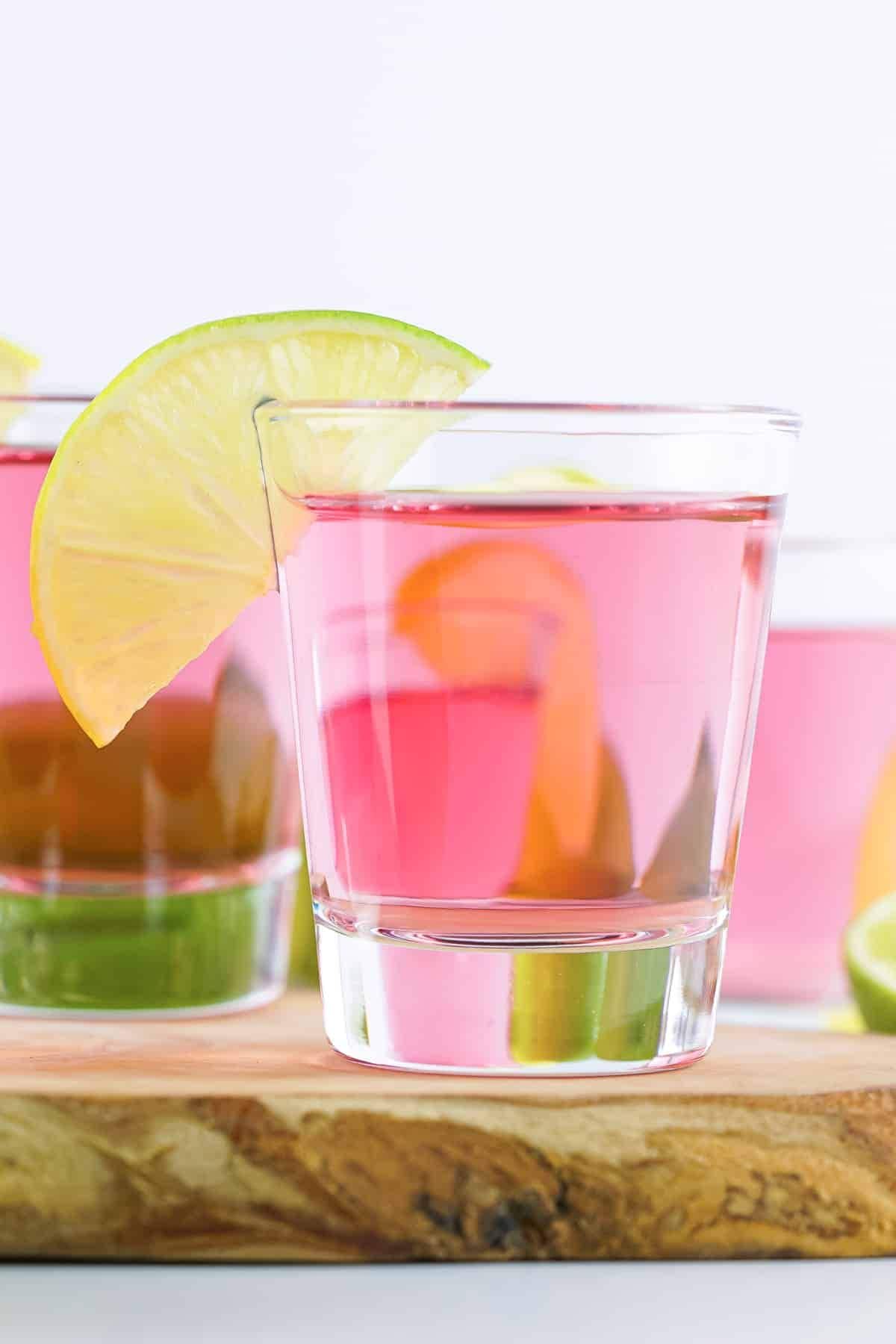 Bright pink in color and filled with zesty flavors, Woo Woo Shots perfectly capture the essence of Barbie's fun-filled adventures.
Made with vodka, peach schnapps, and cranberry juice, these shots are perfect for those who want to add a vibrant splash of girly fun to their gathering.