Get ready to experience a fiesta in a glass with this tequila and orange juice cocktail? This tequila Screwdriver, also known as a Mexican screwdriver, is a vibrant and zesty concoction that combines the boldness of tequila with the refreshing taste of orange juice.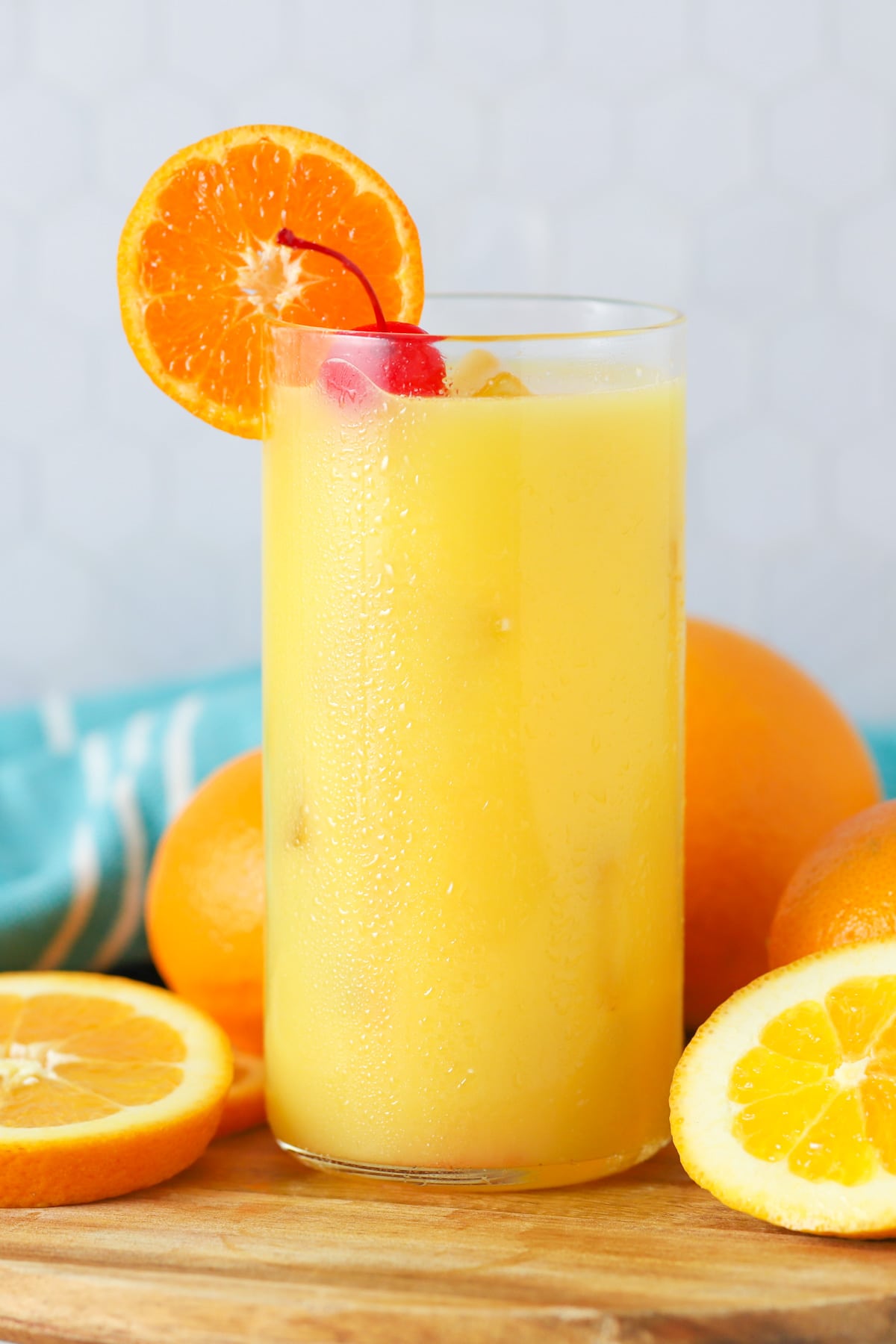 Introducing a fabulous pairing, tequila and orange juice! This tequila Screwdriver is a vivacious spin on the classic Screwdriver cocktail that's perfect for spicing up your next pool party, backyard BBQ, or weekend brunch.
With its daring blend of flavors and a touch of Mexican flair, this drink is sure to become your new go-to when you're looking to add a bit of excitement to any occasion.
Orange juice is an excellent tequila mixer and tequila chaser! So don't miss out on this delicious mix.
It's also one of our favorite orange juice cocktails and so easy to make!
Jump to:
Ingredients
This two ingredient tequila recipe is as easy to make as it is delicious.
Tequila: While a traditional screwdriver is made with vodka, the feisty star of the show is tequila, bringing a burst of bold flavor and a nod to Mexico's rich heritage. We used a tequila blanco. Feel free to use your favorite type of tequila. Read more about what is tequila for some fun details.
Orange Juice: The ever-refreshing sidekick, adding a splash of zest and brightness to balance out the tequila's robust character. Fresh squeezed orange juice makes this whole cockail taste amazing. However bottled orange juice is perfectly acceptable as well.
You'll also need some ice cubes, for a refreshing cold drink.
See recipe card for quantities.
Instructions
Start by filling a highball glass with ice to create a frosty playground for your spirited duo.
Then pour in the tequila letting it take center stage as the life of the party.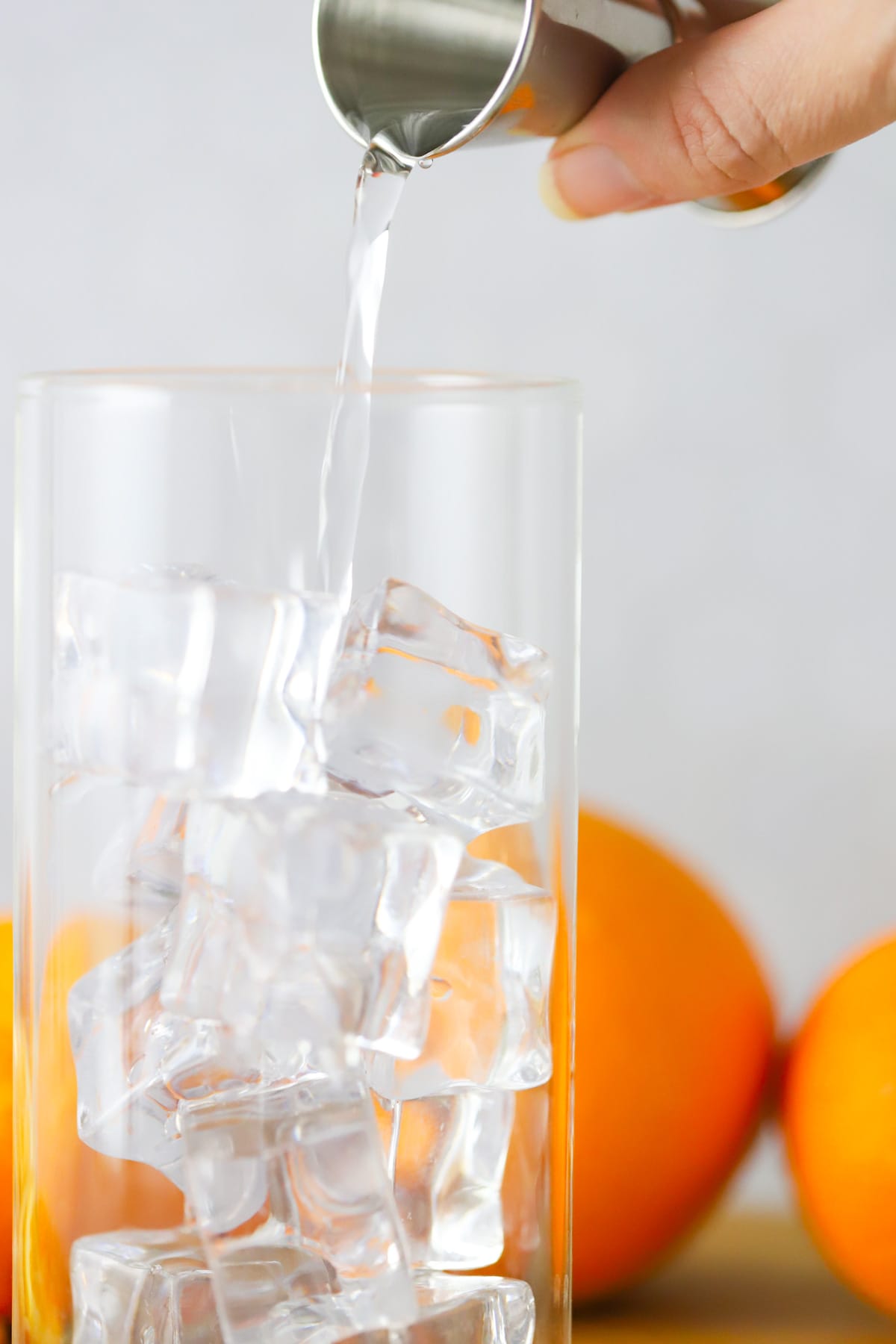 Then top it off with orange juice to complete the fiesta, giving your drink a vibrant and refreshing twist.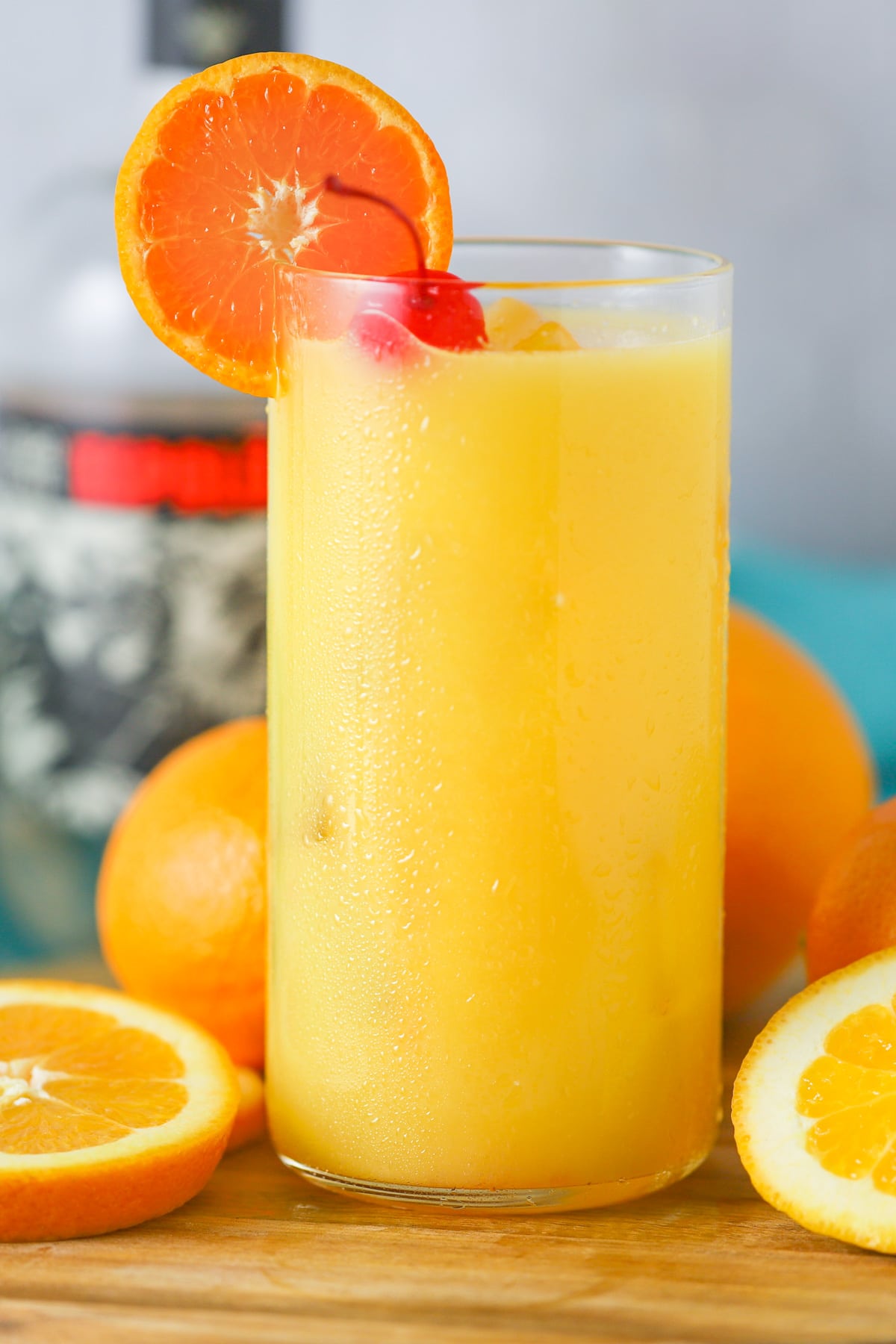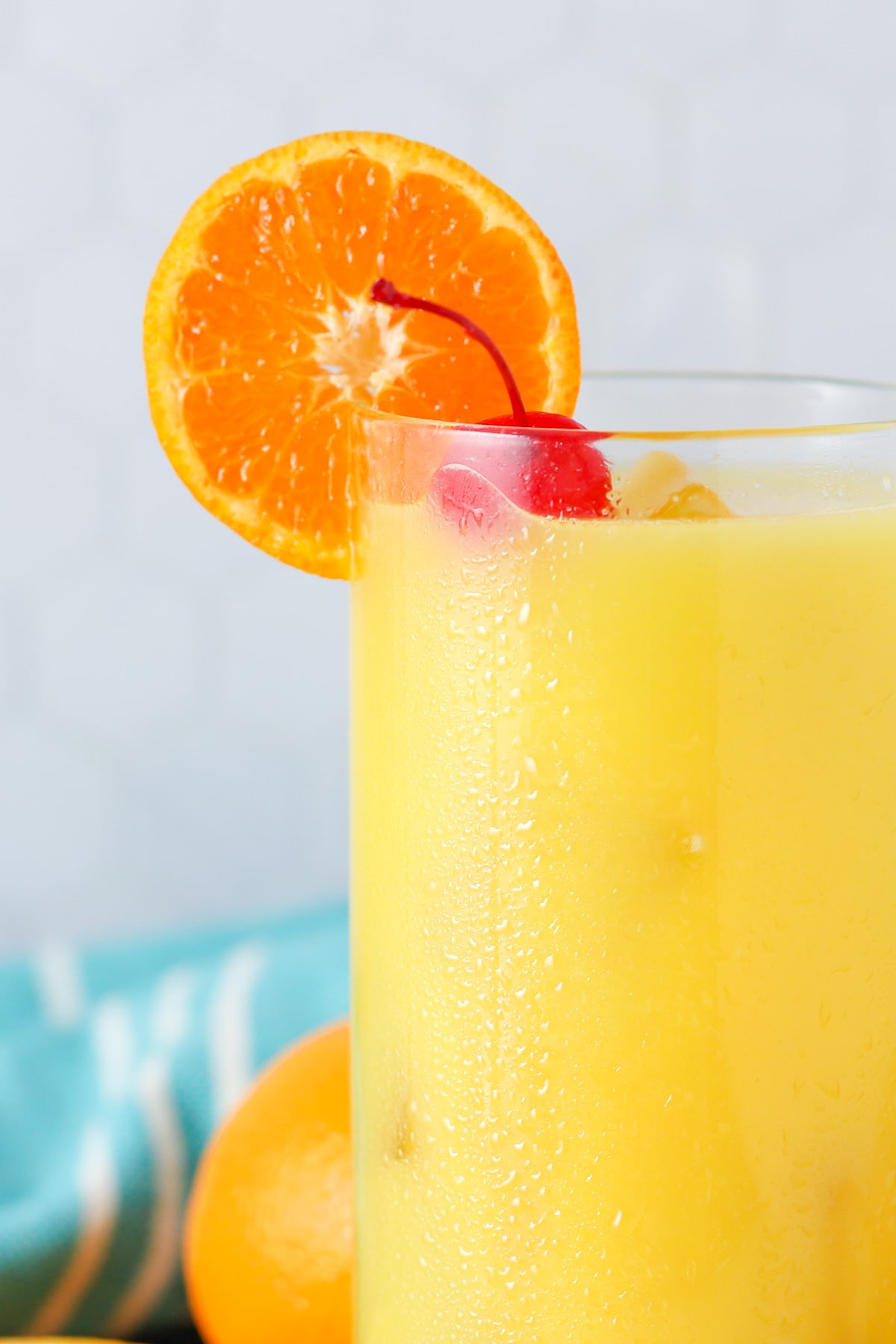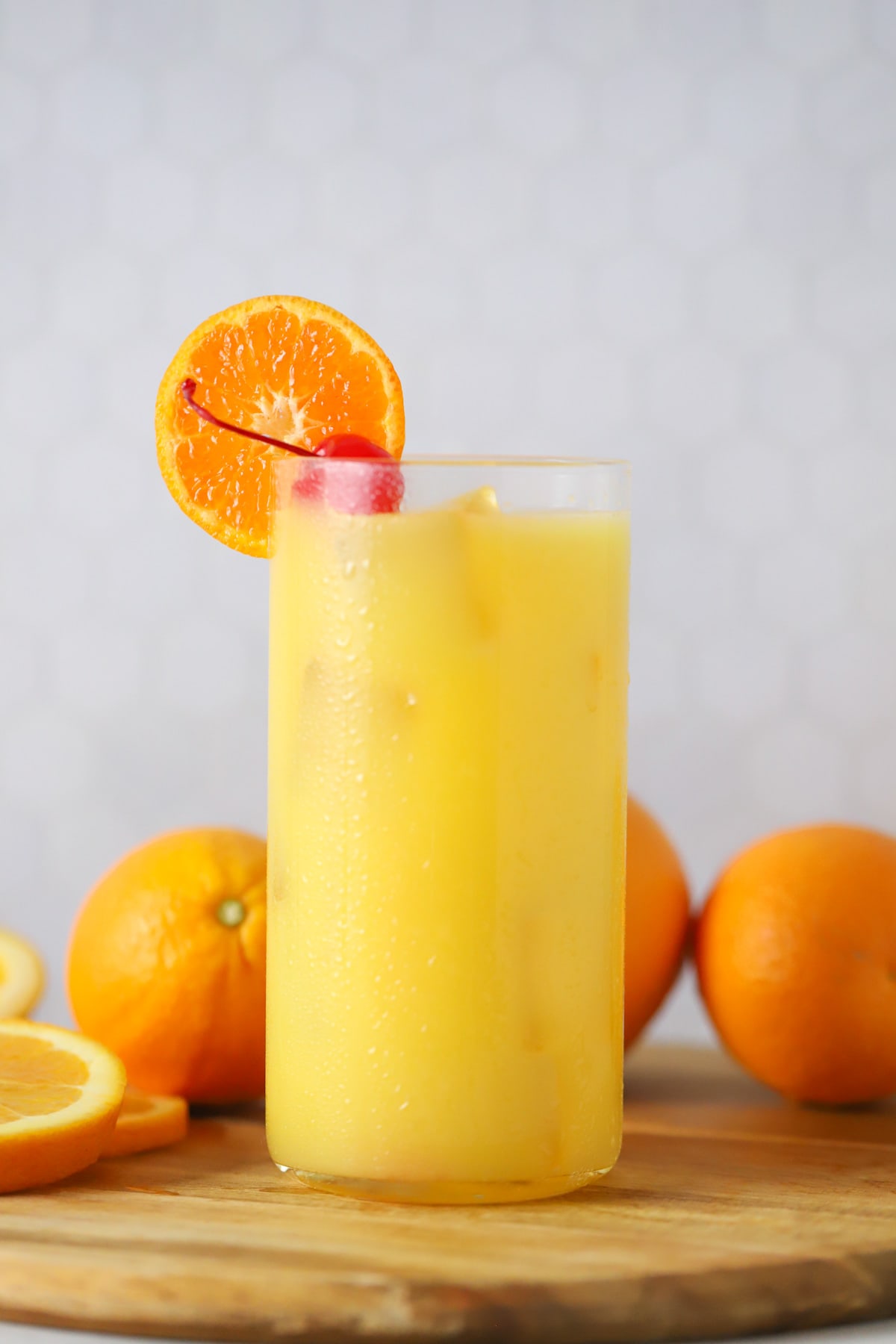 Garnish Ideas
Need some fun garnish ideas? Here's our favorite that pair nicely with the flavors in this screwdriver:
Lime wedges: Add a tangy twist by placing a lime wedge on the rim of the glass, complementing the tequila's bold flavor.
Salted rim: Channel your inner margarita enthusiast by rimming your glass with salt, adding a savory contrast to the sweet and tangy drink.
Fresh jalapeño slice: Turn up the heat by floating a fresh jalapeño slice in your Tequila Screwdriver, giving it an extra kick and hint of spice.
Sprig of fresh cilantro: Garnish with a sprig of cilantro for an aromatic touch that pairs perfectly with the tequila's bold personality.
Variations
Tequila Sunrise: Create the iconic layered effect by pouring tequila over ice in a highball glass, followed by orange juice. Gently pour a splash of grenadine down the side of the glass, allowing it to settle at the bottom. Garnish with an orange slice and a cherry for a visually stunning and delicious cocktail.
Spicy Tequila Sunrise: Add a kick to the classic Tequila and Orange Juice by incorporating a dash of hot sauce or a few slices of jalapeño. The spicy element adds an exciting twist to the citrusy sweetness, creating a dynamic and bold flavor profile.
Tropical Tequila Smash: Take your cocktail to a tropical paradise by muddling fresh pineapple and mint leaves in the glass before adding the tequila and orange juice. This variation adds a burst of tropical fruitiness and a refreshing herbal note, transporting your taste buds to exotic shores.
Tequila Citrus Spritz: Give your Tequila and Orange Juice a fizzy makeover by topping it off with sparkling water or soda. The effervescence adds a light and bubbly texture to the cocktail, making it a delightful option for hot summer days or casual gatherings.
Smoky Tequila Twist: Infuse your Tequila and Orange Juice with a smoky flavor by adding a splash of mezcal. The distinctive smokiness of mezcal pairs beautifully with the citrusy sweetness of orange juice, creating a unique and complex taste sensation that will intrigue and delight.
Top Tips
To make your tequila orange juice cocktail taste amazing, here are some of my essential tips:
1. The Choice of Tequila Matters: Choosing the right tequila can make or break your cocktail experience. If you want a smoother drink, opt for a reposado or añejo tequila. These aged tequilas offer a more complex flavor with hints of oak and vanilla. If you prefer a sharper, more pronounced tequila taste, a blanco or silver tequila is your friend.
2. Freshly Squeezed Orange Juice: There's simply no substitute for fresh orange juice in your Tequila Screwdriver. Not only does it provide a lively tang, but it also complements the tequila wonderfully, creating a dance of flavors on your palate. So, roll up your sleeves, grab a couple of ripe, juicy oranges, and squeeze away!
3. Mastering the Art of Stirring: As simple as it might seem, stirring your cocktail correctly is paramount to achieving the perfect blend of flavors. Stirring helps to chill the cocktail and integrate the ingredients without diluting it too much. The best technique is to insert your bar spoon to the bottom of the glass and stir using your wrist, not your whole arm. Remember, stirring is a dance, not a wrestling match!
4. Ice, Ice, Baby: When it comes to this tequila orange juice cocktail, ice is a key player. Always use fresh ice, not those half-melted cubes sitting in the freezer from last month's barbecue. Fresh ice doesn't just cool your cocktail, it also contributes to the texture and dilution, which significantly affects your drink's flavor profile.
5. Garnish with Gusto: Garnishing your cocktail is like signing a masterpiece painting; it's your personal finishing touch. Traditionally, a Tequila Screwdriver is garnished with an orange slice or a maraschino cherry, but feel free to experiment! Add a sprig of mint for a splash of color, or a twist of orange peel for a hit of citrus aroma.
6. Proportions are Key: A well-balanced Mexican Screwdriver should elegantly harmonize the rich flavors of tequila with the bright, citrusy notes of orange. A typical ratio is two parts tequila to five parts orange juice, but feel free to adjust this to your personal preference. It's your cocktail, after all!
7. Take Your Time: Finally, remember that a great cocktail is more than just a drink, it's an experience. Take your time and enjoy every step of the process, from choosing your tequila, to squeezing your oranges, to that first delightful sip.
And there you have it, my friends! The roadmap to crafting the perfect Tequila Screwdriver right at home. So, summon your inner mixologist, gather your ingredients, and embark on this delightful journey. Cheers!
Recipe
Yield: 1 Drink
Tequila and Orange Juice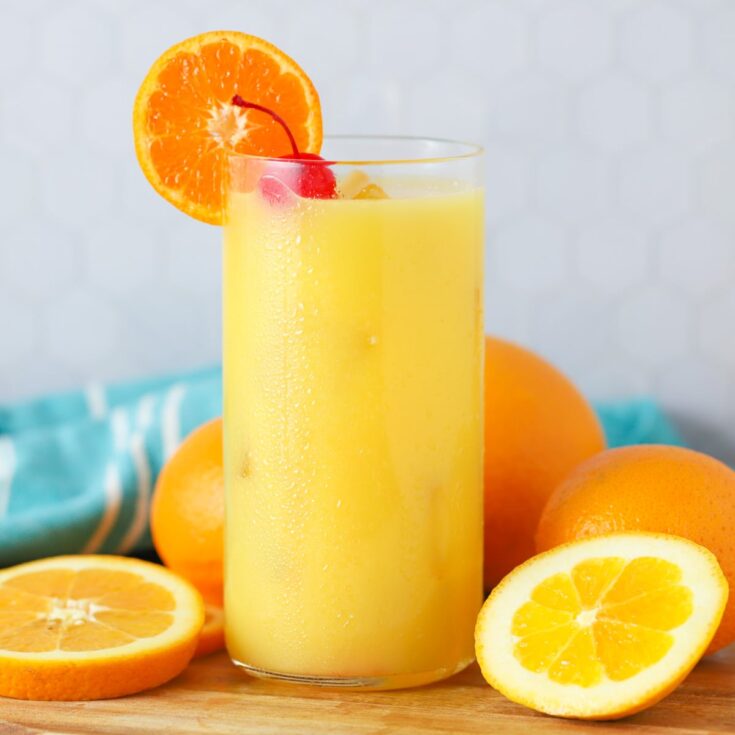 Embrace the fiesta spirit with the Tequila Screwdriver, this tequila orange juice cocktail is a lively twist on the classic that marries bold tequila with zesty orange juice. Perfect for any celebration, this vibrant drink is sure to impress.
Ingredients
2 ounces tequila
4-6 ounces orange juice
Instructions
Fill highball glass with ice.
Pour in tequila then top off with orange juice.
Garnish and serve.
Notes
To make sure your drink stays nice and cold longer, be sure to use chilled ingredients.